Day 1 of Event #34: $1000 Double Stack No-Limit Hold'em has come to an end. All of the entries started with a total of 40,000 chips and this event attracted 2,944 players with 1,100 progressing to Day 2.
Sunny Chattha bagged an impressive 478,000 along with Arianna Son (424,500). A few other big stacks moving onto Day 2 include Diogo Veiga (297,700), Jaspal Brar (247,000), Chenxu Zhang (173,200), and Richard Dubini (170,000).
Arianna Son had a very healthy stack throughout the tournament and with about 30-minutes remaining in the day she managed to win another big pot when she flopped a set of twos. Her opponent bet into her for 3,800 and she raised to 10,000. The opponent called, and on the turn, Son's opponent check-raised her to 30,000 and Son instantly called. Son's set was good and she added to her stack.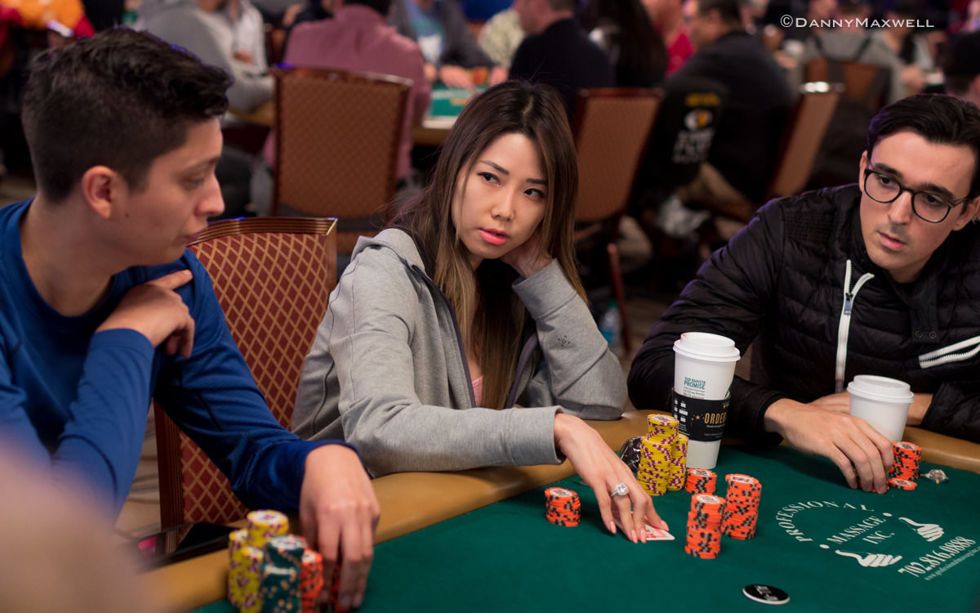 Some other notables moving into Day 2 include Ben Yu (119,700), Dan Shak (112,200), Phil Laak (68,400), and Phil Hellmuth (33,000). Many other stellar names also played today's event but fell short including Vanessa Kade, and Chris Moorman who busted right before the end of the day.
Day 2 will resume on Sunday, June 16 at 12 p.m with 10 levels being played, with a 15-minute break every two levels and a 60-minute dinner break after 6 levels (approximately 6:30 p.m. PokerNews's live reporting team will be here to bring you all the coverage throughout the event.