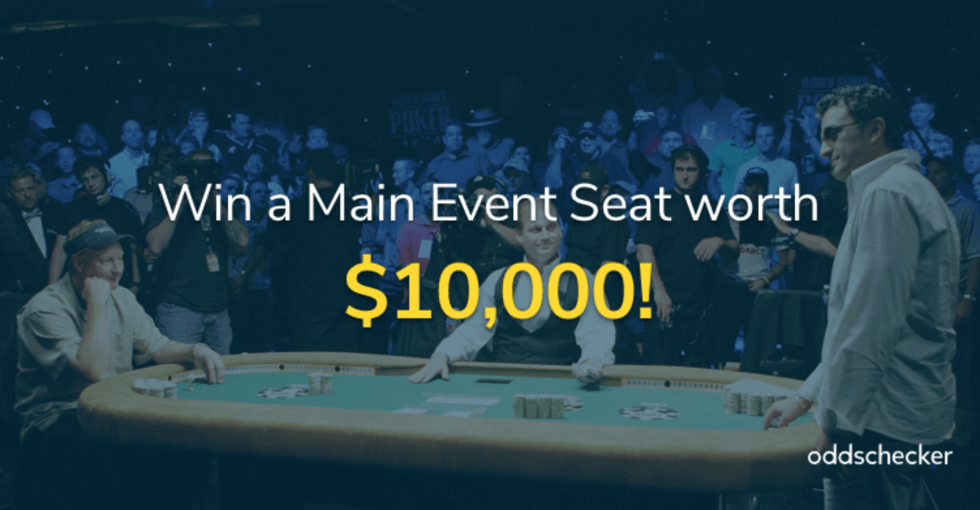 Any poker player worth their salt dreams of playing in the biggest tournament of the year, and now you have the chance to become the 50th winner of "The Big Dance" thanks to Oddschecker giving away a $10,000 Main Event seat.
What do you have to do in order to be in with a chance of winning a $10,000 Main Event seat for free? You'd think you have to jump through hopes and make a sacrifice to the poker Gods, right? Wrong; all you need to do is visit this page right here, click the "Enter Here" button, and enter your first name, email address, and state.
The random draw is on Jun. 19 and the winner notified by email, so double check you have entered your email address correctly!
Please be aware that this promotion is only open to residents of the United States who are aged 21-years or over. You may only enter your details once. Continue reading to check out the promotion's terms and conditions.