On Day 2 of Event #24: $2,620 THE MARATHON No-Limit Hold'em, a total field of 1,637 runners was finalized as 158 new players opted to late register in the early stages of Day 2. The remaining 246 players who bagged have all secured a min-cash of $3,860, as play was halted directly after the money bubble burst at the end of the day.
The 100-minute levels allowed for plenty of play and big pots as multiple players ended up securing healthy stacks to bag for day three. After two days, Walter Fisher leads the field with 641,500 and is closely followed by Scott Einiger (636,000).
Bart Lybaert cracked the pocket kings of Dilip Ravindran on the stone-cold bubble to end a two-hour bubble phase. On a six-five-deuce flop, Ravindran shoved all in and Lybaert called with pocket deuces for bottom set. No king on the turn nor river meant all players would be guaranteed at least $3,860, while play was also directly suspended for the night. Lybaert soared to 569,500 after the hand and sits in fourth place after Day 2.
Faraz Jaka (491,500) is also among the larger stacks at the end of Day 2. A crucial pot with the lowly nine-deuce proved pivotal for Jaka to amass the sizable stack. With the nine-deuce offsuit, Jaka three-bet out of the big blind and received a call from the cutoff. Jaka bet a six-three-deuce flop and received a call before the nine on the turn got checked by both players.
On an ace river, Jaka check-raised all in with his two pair hand and received a call from ace-queen to bag heaps. Jaka is aiming for a repeat final table run as he took 6th in this event last year for $123,105.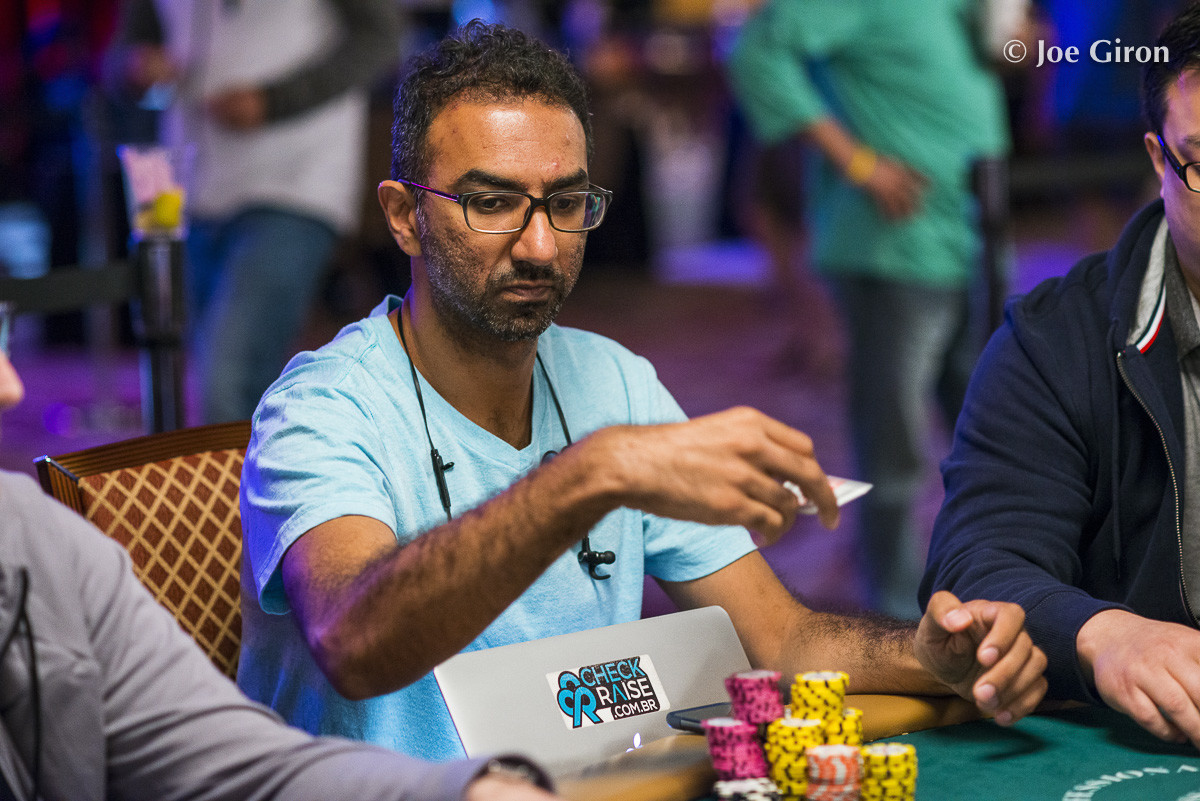 The bubble certainly lived up to THE MARATHON name as hand-for-hand play would trudge on into the early hours of Wednesday morning. During one hand three players put their tournament life on the line and were all called. Each of them would survive and the bubble continued for more a half hour longer. Eventually, it was Lybaert that ended the elongated phase after nearly two hours.
Many notables will be returning for Day 3, including Kristen Bicknell, Chris Moorman, Jesse Sylvia, Cate Hall, David Peters and 2013 WSOP Main Event champion Ryan Riess.
Multiple players who were in the running in Day 2 of THE MARATHON but would bust before the money include Neil Blumenfield, Cliff Josephy, Jeff Boksi, Matt Berkey, Christian Soto, Cory Waaland and Jaren Griener.
246 players will return on Wednesday afternoon at 1:00 P.M. local time, giving players one more hour of sleep than originally advertised, for Day 3 of this five-day event. 7 levels of 100 minutes each are scheduled, with a 15-minute break at the end of each level and a one-hour dinner break after the fourth level (approximately 7:30 p.m.).
Make sure to come back on Day 3 to follow all of the live action as the PokerNews live reporting team will be on the floor to provide you with all of the updates as THE MARATHON rolls on.