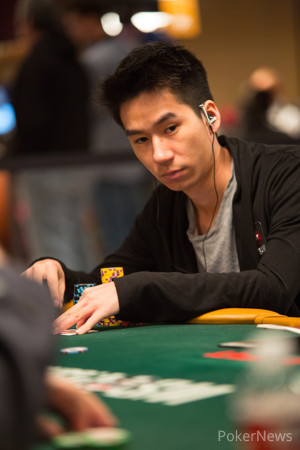 We caught Randy "nanonoko" Lew playing a pot on the turn, with over 15,000 already sitting in the middle. The board read




, and Lew bet 9,400 into Nicolas 'Legazdo' Cardyn, who thought things over for a minute or so before making the call.
When the

hit the board on the river, Lew quickly announced himself all in for his big stack, putting Cardyn to the test for his tournament life.
Cardyn tanked for over three minutes, but eventually released his hand to fight another day.
Randy Lew

PokerStars Team Online

98,000
-36,000

Nicolas Cardyn

12,500
12,500